Social Justice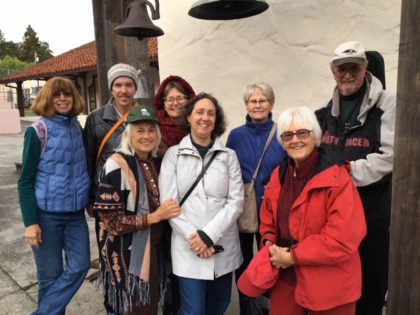 Our denomination has a long history of supporting Social Justice causes such as hunger and homelessness, civil and human rights, caring for the environment, welcoming the stranger and speaking truth to power.
Our Social Justice Program is guided by the sixth Unitarian Universalist principle which states the belief in:
"The goal of world community with peace, liberty, and justice for all".
At the Unitarian Universalist Congregation of Marin, we have a variety of ways members and non-members can be involved in creating more social justice in our own local communities and in the larger world.Anyone is welcome and encouraged to attend our committee meetings the third Sunday of the month at 12:15 PM in Fellowship Hall. Bring your enthusiasm and your ideas!
Our current areas of focus:
Homelessness in Marin County

Affordable Housing in Marin County

Immigration Rights

Environmental Issues
(see more about each of these under "Service Projects")
We are currently partnering with Marin Interfaith Council (MIC) https://www.marinifc.org AND Marin Organizing Committee (MOC) http://www.industrialareasfoundation.org/topics/marin-organizing-committee
In this way, we can be effective with other faith communities to co-create real change.
Join us!
Information: socialjustice@uumarin.org