Our Elected Leaders
Ted Gaebler, Board President
Ted is a lifelong Unitarian Universalist, who first attended UUCM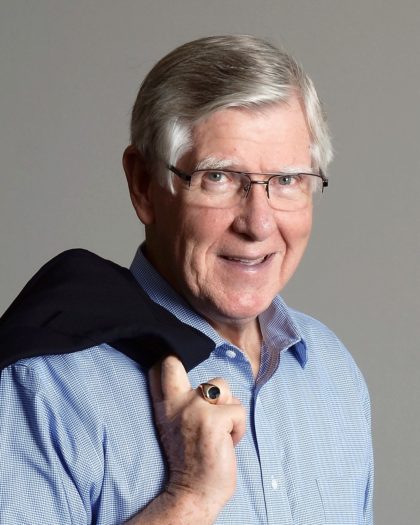 in Sept. 1985. After an absence, he returned to Marin and re-joined UUCM. Ted is proud of our religion and is passionate about continuing to build on the outsized influence UU's have had on American history.
In June 2017, he was elected President of the UUCM board of Trustees. He is also one of our Worship Associates and serves on both the Finance and Personnel committees. As president, he is the convener of the Leadership Council. He has previously been the Chair of the UU church in Visalia, CA
Ted was also a lifelong city and county manager serving the citizens of Nevada County and the California cities of San Rafael, East Palo Alto and Visalia, and Vandalia, Ohio. In 2014, he retired after ten years as City Manager of Rancho Cordova.
Ted is the co-author of the international best selling book "Reinventing Government," about transforming governments.
Ted graduated from Miami University (Ohio) before earning his Master's Degree in Government Administration from Penn's Wharton Graduate School of Business.
He and his wife, Bonne, have been married for nearly 55 years and have two grown children who live in Phoenix and Boston.
Thomas Ervin, Board Vice President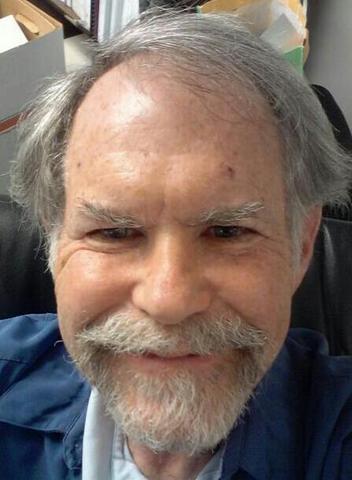 Thomas Ervin is the Vice President of the Board, serving since 2015.  He leads several committees: Membership, Stewardship, and the All Congregational Retreat. He has also played a vital role in assuring UUCM's long-term financial well-being, initiating several very successful fundraising projects which raised over $100,000 in 2017-18.
He and his wife Margaret Johnston joined UUCM in 2006. His engagement ramped up in 2011 motivated by the Green Sanctuary program.  He also organized hikes and participated in taking care of the building. His family had participated in the UUCM Retreat for several years, so when the previous coordinators moved to Seattle, Thomas stepped up to lead the Retreat and still enjoys planning the May retreat in West Marin. In addition, he sings in the UUCM choir and maintains trails in local parks at least once a month.
Inspired by childhood experiences in national parks as well as the green movement, Thomas built a career as an environmental engineer. He holds degrees in Natural Resource Policy and Hydrology & Hazardous Waste Management. He plans to retire in 2020 and live in a new co-housing community in Hamilton (Novato). He also plans to spend time traveling and volunteering in National Parks.
Kat Braeman, Board Secretary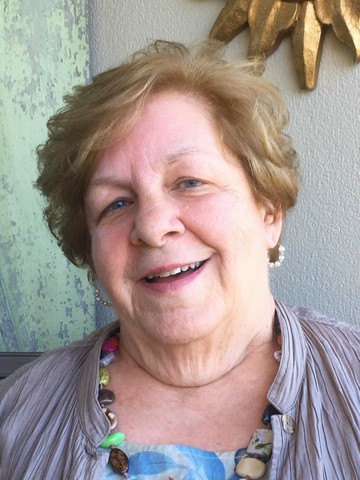 Kat embraced the UU Church of Marin (UUCM) in April 2016 when she moved to the Bay Area after a career in Washington, DC.  She found a wonderful community in the Sunday Circle, a 9 a.m. lay led group, and has enjoyed the spring retreats.
She has been a UU her entire adult life as she found the Unitarian Church in Evanston when she went to Northwestern University.  Later in Kansas City at the Unitarian Church, she met a University of Kansas English professor who admitted her to graduate school over a cup of coffee and hired her as his teaching assistant!  At the Lincoln, NE, Unitarian Church, she created a service celebrating women and the women's movement which led to her founding the local branches of NOW, NWPC, running for a seat in the U.S. Congress, and going to law school.
After forty years in Washington, DC, including being chair of the Board of a large Arlington UU church, she moved to Marin to be near her daughter, a public interest lawyer.  She is also active in AAUW, Marin Villages, Wednesday Dialogue Group, and the women's leadership group at Dominican University.  Kat edits the newsletter at Villa Marin where she lives.  She attends the San Rafael Latino Leaders lunch group and is committed to diversity and inclusion.
Now retired, Kat served as an administrative judge for the Defense Office of Hearings and Appeals for twelve years and travelled to all corners of the country deciding security clearance cases for individuals who needed access to classified information. She was a federal attorney for over 30 years and worked also at the U.S. Department of Justice and for the U.S. Senate.
Board Liaison Roles: Adult Education, Hospitality
Margaret Johnston, Treasurer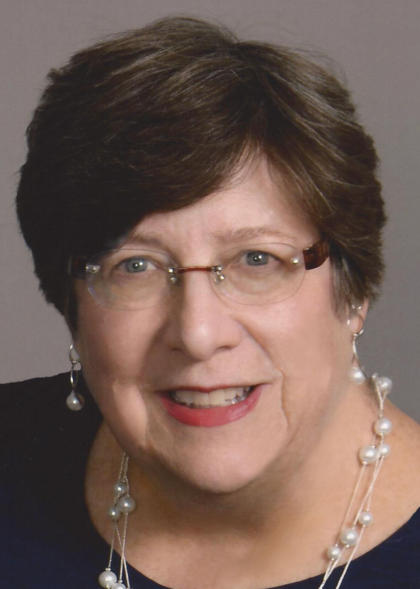 Karen Auroy, General Trustee
Karen started her UU journey ten years ago when she joined UUCM after reading a copy of the Seven Principles.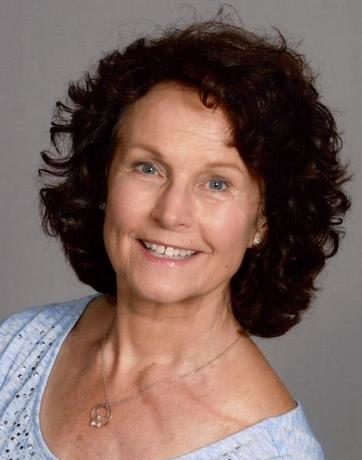 She became a choir member immediately and has spent six years as a Worship Associate, volunteering for various special church events along the way.
Karen received her Masters in Educational Psychology from Seattle University and has worked as a teacher, flight attendant, receptionist, secretary, caterer's assistant, massage therapist and licensed administrative assistant to State Farm agents. She is now retired, but still practices massage therapy part-time.
Unlike her fellow Board members, most of whom have held numerous leadership positions, Karen is new to a leadership role.  Karen is honored to be serving with them, and appreciates their patience while she navigates the learning curve.
Board Liaison Roles: Pastoral Care
Susan Mathews, General Trustee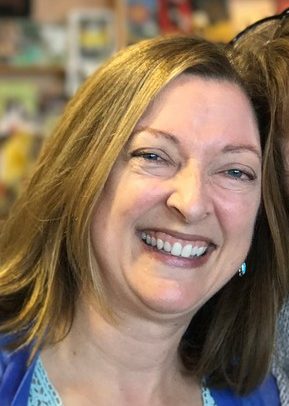 Susan joined UUCM with her family in 1999 and has been a UU since her twenties.  She has volunteered at UUCM as a teacher in the RE Program at many different grade levels, and currently volunteers regularly in the nursery.  She has also enjoyed serving on the Committee on Ministry, the Communications Committee, and Religious Exploration Committee.  Outside of UUCM, Susan works as the Executive Director of School Fuel, the Novato Foundation for Public Education, and serves as an officer for SchoolsRule-Marin and on the partnership council of Marin Promise.  Prior to becoming an advocate for education, Susan worked for 15 years as an attorney in private practice.
Board Liaison Roles: Religious Exploration Committee, Personnel Committee, Communications Committee, Fundraising Committee
Dick Park, General Trustee
A retired social worker, Dick has been a UU for over 60 years, and a UUCM member for 49 years. He served on the UUA Board of Trustees for 8 years, and 9 years on the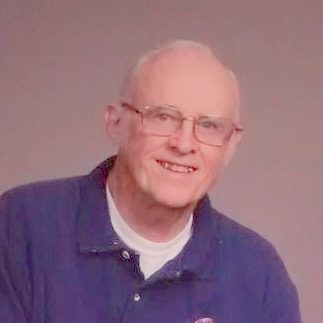 Starr King School for the Ministry Board. This is his third time on the UUCM Board, having served as president twice before. He has been a Worship Associate, and chaired the Social Justice Committee, Personnel Committee, Finance Committee and Intern Committee, and served on 3 Search Committees. In the broader community Dick has been chair of the Curriculum Committee for the Emeritus Program at the College of Marin for the past 7 years, and more recently been supportive of Indivisible Marin.
Board Liaison Roles: Memorial Committee, Music Committee, Social Justice Committee
Janice Prochaska, General Trustee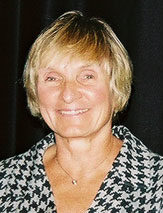 Janice started attending UUCM two months after moving to Marin County from RI in 2016 and then joined in October of that year.  She found UU at Star Island in 1975 when she and her husband, James, were speakers of the week at a Family Conference.  They and their children and grandchildren have attended ever since.  Janice is an active promoter of the Sunday Circle and a Worship Associate at UUCM.
Janice received her PhD in Social Work and was employed for 30 years in a Family Service Agency before starting and leading a digital behavior change company with her husband. She has served on several nonprofit Boards including Star Island, College Visions, the Rape Crisis Center, and the National Board of Parks and Recreation.
She is repurposing now in Mill Valley as a Trustee of the Library, a consultant to Pro-Change, a writer, and a speaker on behavior change.
Board Liaison Roles:  Nominating Committee, Worship Associates Committee
Lynne Scarpa, General Trustee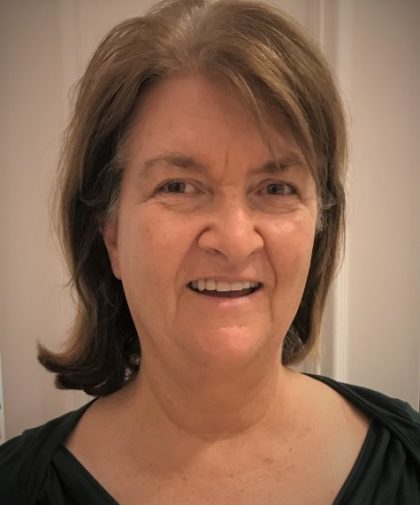 Lynne joined UUCM with her family in 2012. After moving to Marin, they were looking for a place where each family member's beliefs could be honored.
She has been involved in the Religious Exploration Program, and became trained to facilitate the Our Whole Lives curriculum for younger children. On the Board in prior years she has been a liaison to  the Pastoral Care Committee,  Personnel Committee, Religious Exploration committee, and Leadership Council. Outside of UUCM Lynne works for an Environmental Consulting firm in the East Bay assisting public agencies with water quality issues.  Prior to consulting she was the stormwater program manager for the City of Richmond.
Board Liaison Roles: Partner Church, Developmental Minister Search Committee