Our Elected Leaders
Meet our Board of Trustees! The Board meets on the last Thursday of every month; meetings are open to all church members. Check the Calendar for exact times and dates.
Susan Mathews, Board President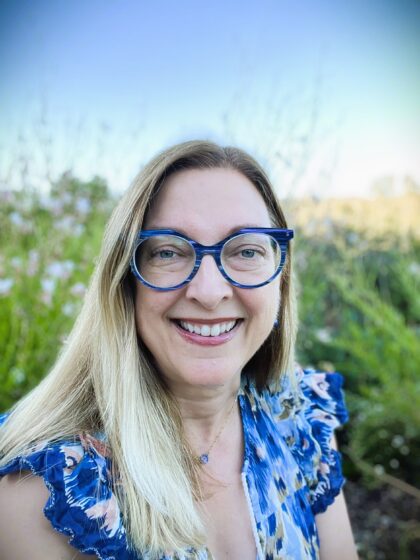 Susan joined UU Marin with her family in 1999 and has been a UU since her twenties. She has volunteered at UU Marin as a teacher and OWL instructor in the RE Program at many different grade levels. She has also enjoyed serving on the Personnel Committee, Committee on Ministry, the Communications Committee, and Family Ministries Committee. Outside of UUCM, Susan works as the Executive Director of School Fuel, the Novato Foundation for Public Education, and serves as an officer for SchoolsRule-Marin and on the leadership council of Marin Promise. Prior to becoming an advocate for education, Susan worked for 15 years as an attorney in private practice.
Susan is a graduate of Ohio State University and Yale Law School. She and her husband, Christopher, have three adult children and two young cats.
Linda Klein,
Board Vice President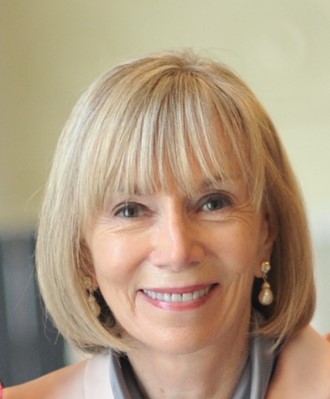 Linda Klein was raised a Methodist in the Chicago area, but the first church she joined as an adult was the Unitarian Fellowship of Chico, the city where she earned her MA from Chico State. She became President and Program Coordinator of UU Chico in the 1970's. After a move to Sacramento for a job in 1981, Linda was an active member of UUSS (Sacramento), serving on many committees and two terms as Vice President of the Board of Trustees. Linda taught developmental English skills to high-risk students at Sacramento City College while raising four sons. All four sons attended UU RE programs. Although raised in Chicago, Linda attended the University of Florida and graduated Summa Cum Laude and Phi Beta Kappa. She spent her junior year at the University of Vienna. After over 30 years of teaching, Linda retired and eventually moved to Marin to be close to her youngest son and his family.

Linda was Chair of the English Department at Sacramento City College for several academic years. She was also Vice President of the Academic Senate and served on various committees, including assessment and accreditation, where she gained collaborative working skills as well as greater understanding of evaluation processes. She has been a UU since the 1970's and has knowledge of how UU organizations work.
Anne Spatola, Board Secretary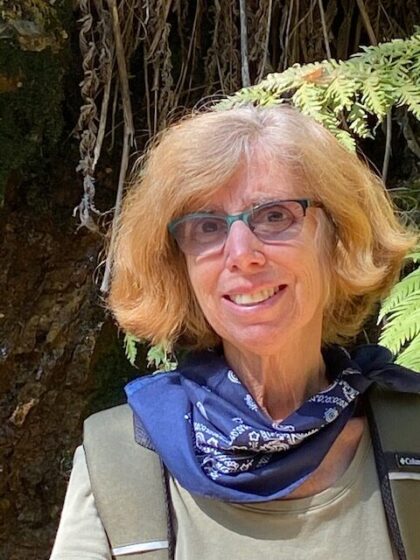 Anne and her family started coming to UUCM in the Fall of 1994. She immediately became involved in committees and participated in many congregational activities including RE, Facilities and the Board. From 2006-2018, she attended UU congregations where her partner of 45 years served as the parish minister. At the Utah congregation, she chaired the RE committee and was involved in local community actions such as voter registration, elections, tutoring and LGBT issues.
She has a Master's degree in Public Administration and worked for the State of California in Disability and Adult Programs Division from 1980-2006. She started as an analyst, managed a unit and then retired as Bureau Chief coordinating policy and procedures in the Operations Section.
Upon returning to UU Marin in 2018, Anne has joined the Social Justice and Worship committees. She also volunteers in the San Rafael public schools. In addition to the Marin Board, she serves on the Board of the retired UU ministers/partners UUrMaPa and coordinates the UU Rainbow History Project. For relaxation, she reads fiction and hikes the beautiful hills around Marin.
Margy Eller, Treasurer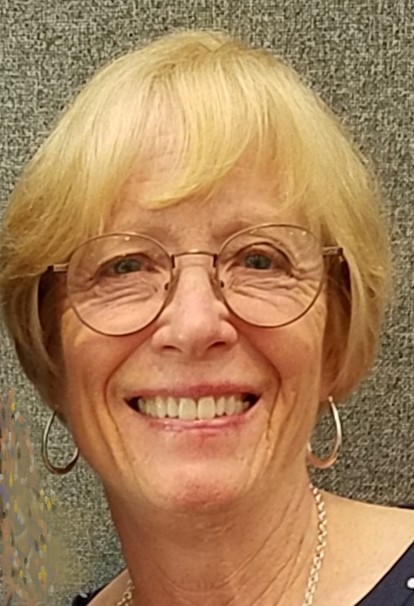 Margy Eller was raised as a Quaker outside Philadelphia in the 50s and 60s. She was introduced to Unitarianism in St Petersburg, Florida when her family moved to Florida in 1968. Margy has a BA in English from Ohio Wesleyan University and a Masters in Library Science from Florida State. Margy moved to San Francisco in 1975 and began a 30-year career in financial services working for various companies in pensions, banking, investments, marketing and technology. Living in Marin for almost 40 years, Margy has been a member of several progressive religious congregations and returned to Unitarianism at UU Marin in 2018. In retirement, Margy has been President of the League of Women Voters of Marin, Public Member for the Marin IJ Editorial Board (2013). President of AAUW Marin, and President of Marin's Wednesday Morning Dialogue.
Gretchen Leavitt,
General Trustee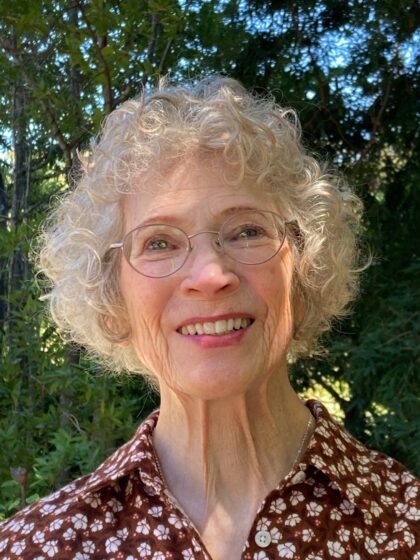 Gretchen is a life-long UU. She grew up in Novato, attended the Marin Fellowship of UUs as a child, and joined as a young adult. She graduated from Mills College with a BA in Music, married, and moved to Rhode Island, where she worked as an administrator with Landmark Education.
Gretchen has also been a member of UU San Jose, where she was active in Stewardship, led a group with the Small Group Ministry program, and managed volunteer painters in the church's renovation.
She returned to Marin in 2016 and now serves on the UUCM Membership and Stewardship committees. She recently completed the Pacific Western Region's UU Leadership Experience program. She enjoys spending time with her brother's family in Corte Madera, walking the beautiful Marin hills, and volunteering with our congregation.
Board Liaison Roles: Pastoral Care, Membership, Partner Church
Richard Cohen, General Trustee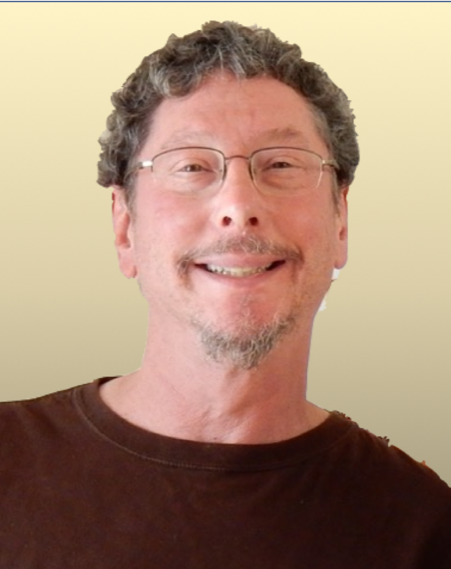 Rich Cohen, raised a Reform Jew in a suburb of Youngstown, OH, became a member of the UU First Parish in Sherborn, MA in 2000 seeking religious education and community for his wife,
Margaret "Craig" and their two sons. He received a PhD in Neuroscience and is retired from his career as a research scientist and inventor focused first on the biological basis of pain and then worked in industry for Gillette, Braun, Oral B and Laser & Energy Based Dermatological devices.
Rich and Craig enthusiastically followed their children to the Bay Area where both children attended UC universities. They settled in San Rafael and joined UUCM in 2014. In UU Sherborn, Rich helped rebuild the RE program, served on the board, facilitated small groups, hosted coffee hours. He is active in Family Ministry, helped with Pastoral Care, helped facilitates Soul Matters, leads the Tech Team and serves on the Board for the past year. He is passionate about pitching in when needed and helping UU Marin remain strong and grow.
David Haumann,
General Trustee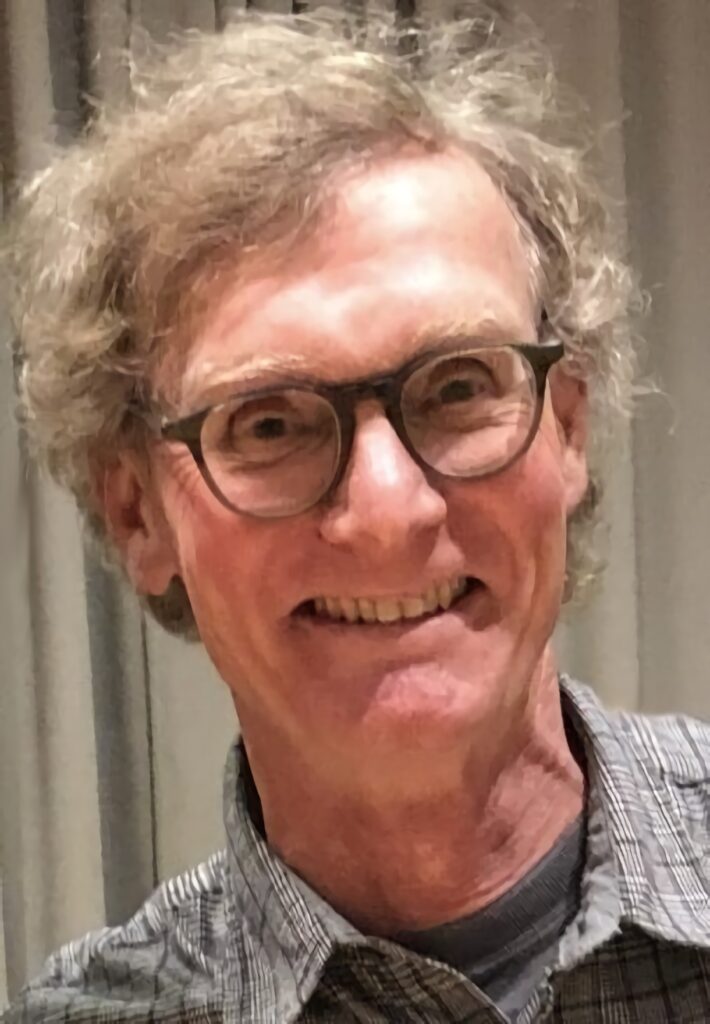 David Haumann was raised and confirmed at the age of 12 at Bethany Presbyterian Church in Huntington, NY. His religious affiliation waned while studying in college, graduate school and during his early career in computer graphics. But in 1999, he and his wife Linda (raised in Reform Judaism at Temple Beth-El, Providence, RI) felt that their young children should receive religious training, and UU Marin was a perfect fit for their mixed background family. David has served as a greeter, an usher, on the Interim Search Committee, on the Committee on Ministry, and as an instructor in Religious Education. He currently serves on the Tech Team helping with the audio system on Sundays. He retired from Pixar at the end of 2019 after 26 years in feature film production.
Victoria Holdridge,
General Trustee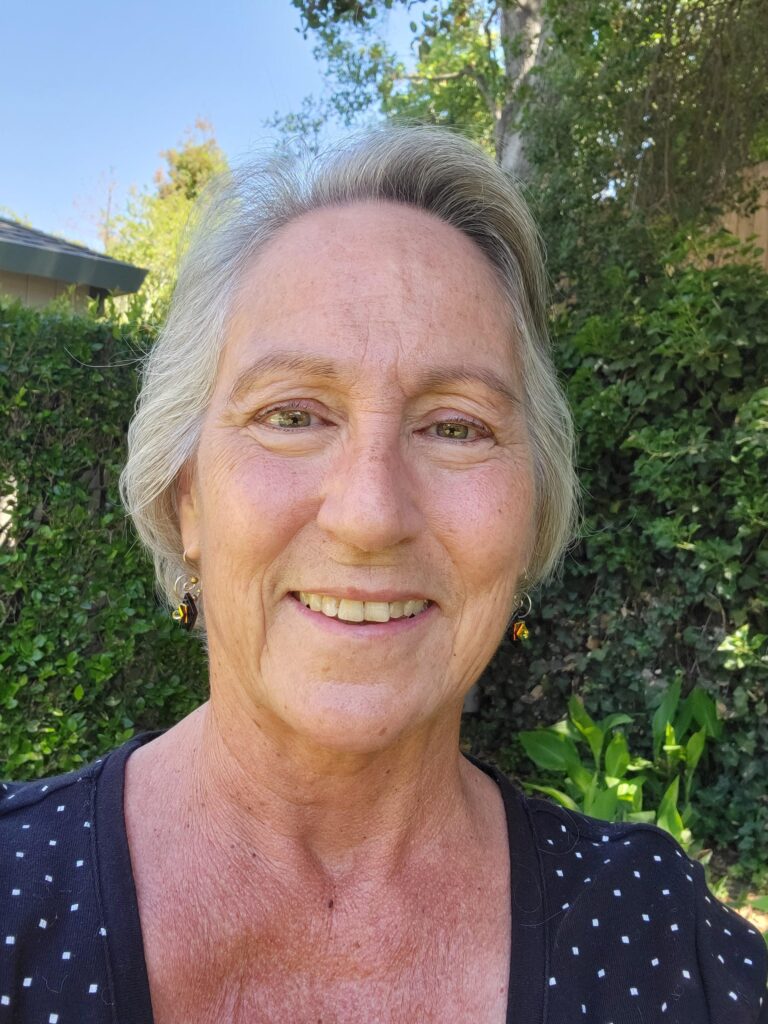 Victoria Holdridge became active as a member of UU Marin in the fall of 2018. Victoria was raised as a Catholic and left that religion when she was a teenager.
Victoria worked in the legal profession as a legal secretary for 44 years. She raised two daughters who have five children between them. Newly retired, much time is being spent helping with the grandchildren and getting more involved in the congregation.
Ed Berg,
General Trustee