Our Partner Church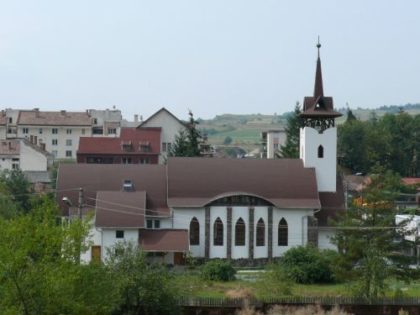 Our partner church is the Unitarian Church of Sovata, Romania. This is in the region of Transylvania, which is ethnically Hungarian. UUCM originally partnered help fellow Unitarians rebuild their religious communities after years of isolation and political oppression during Communism. The Partner Church Committee is a component of the partner church program of the Unitarian Universalist Association. This organization was established early in 1990 to develop a support network of Unitarian Universalist churches in North America to help the churches in Transylvania on an individual basis.
The Unitarian community in Sovata came together in the 1950s. At the end of the 1980s, they decided to build a church on land that they owned.
The UUCM Partner Church Committee has several aims:
To foster the exchange of people and ideas between the Sovata congregation and UUCM
To support the modern education of Unitarian students in secondary schools, seminaries and elsewhere;
To improve our knowledge of the roots of the Unitarian movement in Transylvania; and
To foster mutual tolerance and respect among ethnic groups in Transylvania.
We support this community with Basket Shares and members' visits and donations to its congregation.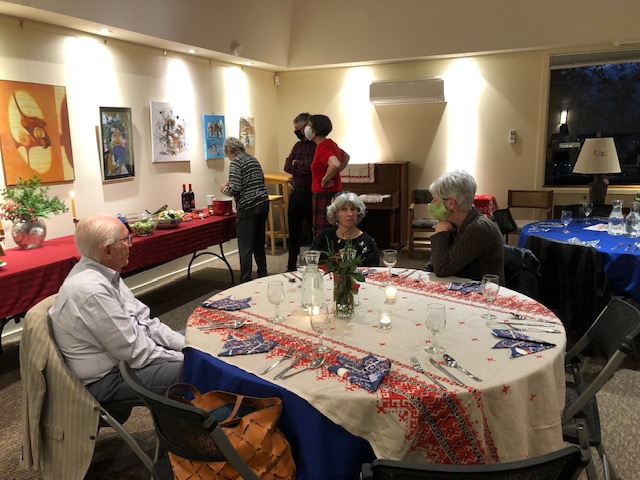 We now have a tradition of celebrating a Transylvanian Holiday Dinner each December, where you are invited to join us and learn more about Sovata, Transylvania, and our partner church congregation.
If you are interested in learning more about and/or joining UUCM's Partner Church Committee, we welcome you to join; contact Ali Jenkins.