Infant – 4 years-old
What a wonderful age this is! Children have new experiences every day. Using theme-based curriculum, we let their curiosity lead them to discover amazing new ideas and explore a deeper understanding of themselves and the world around them. By practicing caring connections and traditions, children learn what being a UU means.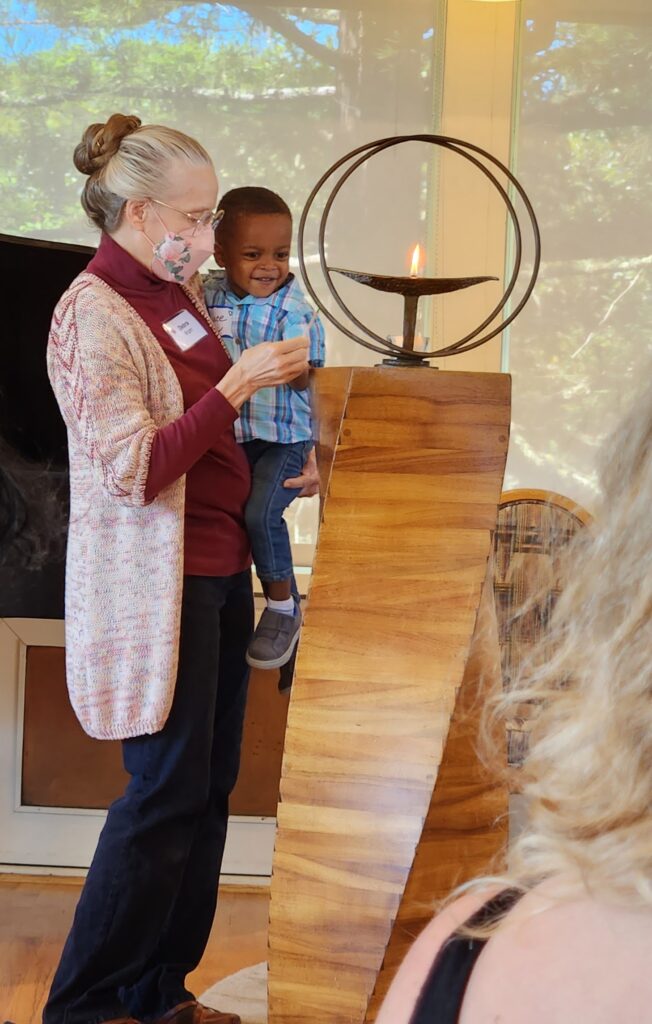 Presently this age group will start in the Worship Service with their family, see the Chalice lighting, hear the opening song and leave after the Times for All Ages story.
Then they join the elementary age children in a short children's circle and an activity based on the theme for the day. Then this group will head downstairs to the Peabody room. There they will hear another story on the theme of the day and have an opportunity for an age appropriate art project. Afterwards they are welcome to free choice and play in the Peabody room. Elizabeth Peabody, a Unitarian who is often credited to starting kindergarten here in this country, was a strong advocate for children learning through play.
If you have a child age 4 or younger, come join Debra Bright, our Early Childhood Coordinator, and our wonderful volunteers on Sunday mornings from 10:30 to 11:45 to see the excitement we are sharing.
For more information, please reach out to:
Rev. Lynne, Director of Family Ministries, at revlynne@uumarin.org, or
Debra Bright, Early Childhood Coordinator, at debra@uumarin.org
---